Benefits of naturopathy and why we're different
Performance in Health is dedicated to providing naturopathic benefits to individuals who want to live 100% in all areas of life.
At our Stanmore naturopathic clinic, we're for individuals who want to get the most out of their careers and personal lives and expect their health and wellbeing to keep up with their busy schedules, ensuring time for career, family, friends, fitness, adventure and fun.
We are purpose built to support the people who are in high demand, either at work or by their families, and understand that it takes more than a little extra to always be "on".
Unfortunately, it's often these people who suffer most when illness or health concerns strike. With limited time to properly recharge and regenerate, we sometimes see our clients suffering for years with below average energy levels, mental health or overall wellbeing before they do something about it.
Our tailored approach to results-based holistic health and wellness means many of our clients start to feel better after minor changes have been made. And our ongoing "coach" style approach means your health is fast-tracked for success. Leaving you to hit your goals in the other aspects of your life.
Purpose built to support the people who are in high-demand, either at work or by their families.
Having lived the life of many of her clients, Tanya Edwards, Owner and Founder of Performance in Health, learned how critical it is to make her health a priority in order to operate at 100% in all other areas of her life.
A combination of real-life experience and specialist training enables Tanya the opportunity to enhance the lives of her clients with the benefits of naturopathy.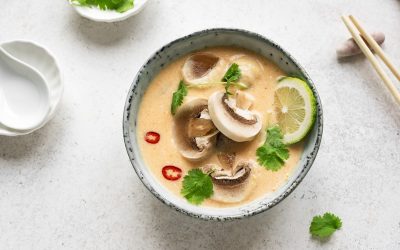 There is something fresh and delicious about Thai food. Lemongrass, Thai Basil, Ginger, Chilli and Garlic in a coconut broth is a tough taste to beat. Having lived in Malaysia for a number of years, I often zipped over to Thailand for the beautiful food...
read more
About Tanya Edwards
Tanya is a degree qualified Naturopath whose passion for natural medicine spans decades. In addition to her career as a naturopath, Tanya has lived the life of many of her clients. First, as a busy financial services professional, then as a founding owner of a boutique professional services firm in Sydney CBD, consulting to large corporate clients. It was in this capacity that Tanya worked closely with senior executives, providing advice to them on critical career decisions. Tanya partnered many female executives with families and was instrumental in securing senior part-time positions for them, enabling them to fully utilise their experience without sacrificing family. Her passion for helping others balance career, family and health further developed from here.
She has also experienced life with chronic health concerns and knows what it feels like to not feel 100%, yet still push herself to deliver in all aspects of her life. And it's something she knows is not sustainable. It's this lived experience, combined with her specialist Naturopathic training, which propels her forward to improve the lives of her clients. She knows what it feels like to be "running on empty" and can attest for the positive change in all aspects of life once her health became her priority.
Experience the difference Performance in Health can make in your life.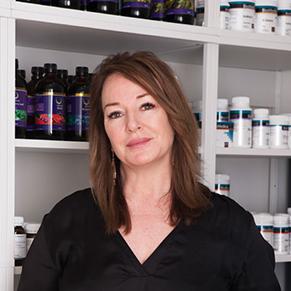 Tanya Edwards
FOUNDER | NATUROPATH
PRACTICE MANAGER
AdvDip (Naturopathy) + BHSc (Naturopathy)

Member of the Australian Traditional-Medicine Society