We stock products that are not only beautiful but good for you
As a naturopath, Tanya is passionate about reducing the toxic load on the bodies of her clients and the general public.
What most people simply do not realise is that our skin is in fact the largest organ of the human body and what we put on it or spray on it is quickly absorbed into our blood stream, organs and cells. Just like eating toxic food, the toxins in your perfumes, creams, deodorants, shower gels, make up and more enter your body.
Why is this so important? Sadly, scientific studies confirm that an excess of these harmful chemicals not only cause damage to cells, causing them to mutate, but they also play havoc with our hormones and how our bodies actually work.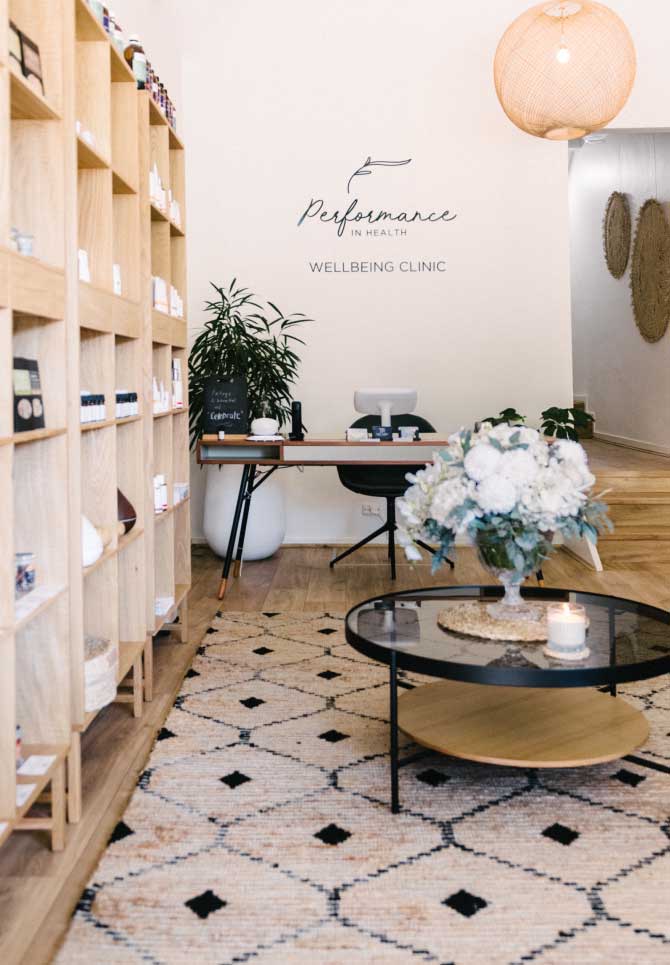 Tanya has hand-picked a selection of very high standard organic brands which she recommends to her clients.
Recent changes in the percentage of organic ingredients required for a company to display an organic logo on their product means that you may be buying what you think is 100% organic, but sadly it is not.  For this reason, Tanya's range in her retail shop is well researched.
Tanya also supports several local brands who have won many awards for their pure, organic ingredients and processes.
With the market completely saturated with harmful, chemical rich products, the selection of skincare, perfumes, deodorants, essential oils and herbal teas at Performance in Health Wellbeing clinic provides the local community with some healthy choices.
Bespoke Gift Hampers
Endulge in the perfect gift for a loved one and have a beautiful hamper put together by Clinic Practice Manager, Tanya Edwards. Contact us ahead of time with your ideas and budget and create something truly unique.
Gift Vouchers
Not sure what to give that special someone? Purchase a Gift Voucher from Performance in Health and let them choose the service or product they desire.
Gift Vouchers are available for purchase in-clinic at Shop 2, 88-90 Percival Road, Stanmore, or can be ordered over the phone and mailed to a nominated address.
Please drop in and say hi. We welcome you to browse our in-clinic retail shop.