FREQUENTLY ASKED QUESTIONS
Due to the recent developments with COVID-19, my Wellbeing Clinic is providing clients with the option of either face-to-face or online consultations.
Please know that I am following all updated government procedures to minimise the spread of COVID-19 in the clinic.  This includes strict cleaning protocols such as additional cleaning between each patient, regular hand sanitising before and after visits and spacing out of appointment times.
Individuals who are feeling unwell with symptoms such as fever, cough, sore throat or shortness of breath are kindly asked to book an online consultation. 
The same confidentiality requirements apply by law to online consultations as they do for face to face in a clinic to support your privacy.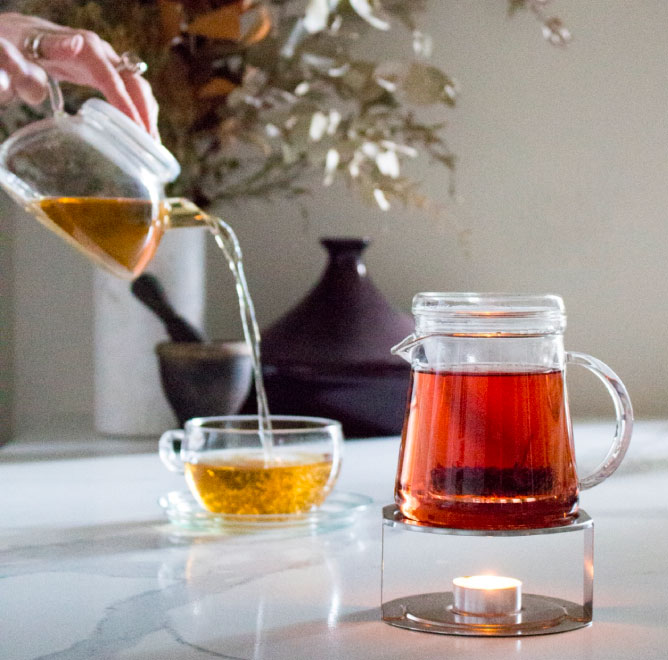 Frequently Asked Questions
If you have a question that is not listed here, or would like to speak about one of these questions in more depth, please call me on (02) 8004 5521 and I would be happy to discuss things with you.
Consultation Types and Pricing
Initial Consultation

(available in clinic or online)
Duration: 90 minutes
Cost: $210
An initial consultation is for new clients or for those clients that have not had a consultation for a very long time and where a complete review is required.   As a degree qualified naturopath, I spend a significant amount of time understanding your health status via detailed questioning, a review of relevant blood tests and non-intrusive physical examinations including blood pressure, skin, hair, nails and eyes.  Why do I do this?  In treating the whole person, I don't simply focus on your current symptoms.  Instead, I utilise my understanding of the body's biochemical processes combined with important factors that are unique to you that influence your health such as current and past medical conditions, childhood illnesses, diet, digestion, energy levels, genetics/family history, sleep, stress levels and mental health.  This process is essential for identifying the cause and triggers of your health concerns and is critical in developing an effective and accurate treatment plan.
Prior to our first consultation, you will be emailed a health questionnaire.  To gain the most value possible, completing this form and returning it to me prior to our appointment is recommended.  I also ask that you email or bring current medications and supplements to your appointment or take photos of front and back to avoid unnecessary doubling up of supplements and most importantly to ensure that we avoid any contraindications with medications prescribed by your GP.  Please also request copies of recent blood tests from your GP for our appointment.
Another important part of this process is exploring your immediate concerns and understanding what things in your life are negotiable and what is non-negotiable.  We all have these things.  I describe myself as a "realistic naturopath''.  What does this mean for you?  It means that change is negotiated between the two of us, always considering things in your life that make you happy before short, medium and long-term health goals are put in place.
Dietary and lifestyle recommendations will always be part of the treatment plan to support healing.  Supplements, herbal medicines and referrals for further testing may be recommended depending on your health issue.
Following thorough research of your particular health case, incorporating evidence based scientific research and traditional medicine, you will then be provided with practical educational material and a detailed written treatment plan.  This will be emailed to you shortly after the initial consultation.
Long Follow Up Consultation

(available in clinic or online)
Duration: 1 hour
Cost: $150
Many of my clients visit the clinic online or in person with health challenges or health goals that may require several consultations to monitor and fine-tune.  The healing journey for long-term, chronic conditions can take time.  At this follow-up appointment, we review your progress and explore changing symptoms.  If required, at your initial consultation you will be given a food diary and/or symptom diary to complete.  This will be reviewed alongside any further testing.  The treatment plan is revised accordingly and modifications initiated if required.
Short Follow Up Consultation

(available in clinic or online)
Duration: 30 minutes
Cost: $85
Often established clients only require a short consultation to discuss their health condition and/or treatment plan that is being managed and a shorter timeframe will be more appropriate. Often clients enjoy checking in for coaching to stay on track with dietary changes, weight loss or other health goals.
Acute Consultation

(available in clinic or online)
Duration: 30 minutes
Cost: $85
Once you are a client of Performance in Health Wellbeing clinic and I have detailed information regarding your health history and current medications, then a short consultation to assist you with an acute condition such as cold, thrush, hayfever, etc can be arranged.  This type of consultation only deals with your current symptoms and a more detailed consultation may be recommended after this acute consultation if other issues need to be addressed in the future.
Repeat Prescription & Organic Herbal Tea Pickup or Delivery
Duration: 10 minutes
Cost: free
Once you are on a dedicated treatment plan, a prescription will be prepared for you and you can arrange to pick up from the clinic or have your herbal medicines, supplements and/or organic herbal teas delivered to you. Depending on your condition, a 3 – 6 month prescription will be arranged.
Fact-finding Phone Call
Duration: 10 minutes
Cost: free
Please feel free to give me a call to ask any questions about the naturopathic process and whether an appointment is suitable for what you are experiencing.  If you email or leave a message, I will communicate with you promptly to arrange a suitable time to connect.  Whilst no specific health advice can be provided without a consultation, I can certainly answer any questions regarding the approach I take.
What is naturopathy and how does it differ from Conventional Medicine?
Being a degree qualified naturopathic practitioner with a strong background in Health Science, an integrated approach to medicine is encouraged and I work closely with General medical practitioners (GP's), psychologists, osteopaths and more in achieving optimal health for clients.
The Bachelor of Health Science, Naturopathy is a 3-5 year degree with subjects that include Anatomy & Physiology, Nutritional Biochemistry, Drugs & Pharmacology, Research and Evidence-Based practice, Diagnostic and health assessment techniques, Nutritional medicine, Western Herbal medicine, Integrative complementary medicine, Public health and Counselling.  Ongoing education is mandatory to remain registered and to ensure the most up to date and relevant support is given to clients.
Naturopathic treatment takes a holistic view of each patient in assessing health imbalances including physical, emotional, mental, environmental and occupational– not simply the symptoms.
Naturopathy is an approach to health that blends modern scientific knowledge with traditional and natural forms of medicine.  The philosophy of self-healing and treating the whole person distinguishes itself from the conventional medical approach.  A Naturopathic practitioner focuses on restoring health and preventing disease, understanding the specific factors that are causing an individual's health problems.  Naturopathic practitioners look at the whole person and partner with their clients to develop specific programs which address and eliminate the root causes of health problems through the safest, most effective natural treatment available.
Whilst disease can be contributed to many factors including genetics, numerous health conditions are treatable and avoidable with many diseases being attributed to diet and lifestyle. Many of the foods we eat today contribute to loss of health as they are both nutritionally deficient and rich in chemicals such as pesticides, synthetic additives, antibiotics and growth hormones.  The degree of health or disease we experience in our lives is attributable to our personal daily lifestyle choices including stress, lack of exercise and the variety of environmental toxins we expose ourselves to that can disturb the body's natural balance, disrupting the various biochemical processes that keep us healthy.  With very strong natural defences, the body has the ability to heal itself and chronic illnesses can occur when these protective mechanisms are not working properly. With this front of mind, a naturopath's primary focus is to help restore the body's ability to heal itself.  Naturopathic practitioners use a wide variety of non-drug therapies to restore health by supporting the body, strengthening the self-healing processes and preventing health problems from developing.  These therapies are safe, non-toxic and include recommended lifestyle and dietary changes, botanical medicine, nutritional supplementation, detoxification and other forms of traditional treatments.
The practice of Naturopathic Medicine emerges from six underlying principles of healing.  These are based on the observation of the nature of health and disease, and are as follows:
The Healing Power of Nature.
Identify and Treat the Cause, not only the symptom.
First, Do No Harm.
Treat the Whole Person, not simply their disease.
Education.
Prevention is the Best "Cure".
When will I require Functional Pathology and GUT testing and how is it arranged?
Fortunately, the test results provided by your General Practitioner and supported by Medicare are often adequate for your naturopathic assessment.  In certain health conditions however, additional testing may be recommended.  In these cases, Performance in Health only engage the services of specialist laboratories that use state of the art technology.  Most testing can be collected in the comfort of your own home and may involve urine, saliva and stool samples.  The process is simple and convenient with clear instructions, relevant collection containers and return envelopes provided.
Should blood testing be required then you will be asked to attend a functional pathology laboratory close to work or home.
Patients pay the laboratories directly as Performance in Health are not paid for this service.
Specialised tests are varied and may include Gut Microbiome Test, SIBO (small intestinal bacterial overgrowth) Breath test, Comprehensive Stool and Digestive Analysis (CSDA), food sensitivity test, Functional Liver Detoxification test, Hormone testing including Thyroid Hormone Profile and Toxic metal analysis.
Does Performance in Health provide any discounts for Seniors?
Yes, seniors are provided with a 10% discount on consultation fees and natural medicines.  Any further testing or pathology is not discounted unless agreed by the laboratory.
How many appointments are necessary?
This is a difficult question to answer and everyone has a unique set of circumstances.  For most people fortnightly appointments are recommended for the first few appointments to monitor progress and fine-tune treatment.  Maintenance consultations can then be arranged for every few months or a prescription will be provided to you between visits so you can still receive any herbs and supplements prescribed.
Chronic conditions which have been ongoing for many years may need a longer-term treatment plan, however acute conditions such as a cold or flu may only require one appointment.
What if I need to cancel my appointment?
To make sure that you are reminded of your appointment, we send several reminders.  We understand that sometimes cancelling an appointment is unavoidable and we try to be as supportive as possible should this occur.   It may mean that due to lack of notice we are unable to re-book this specific time with another patient and for this reason our cancellation policy requires notification of 24 hours.  A 50% cancellation fee is requested should this notice not be provided.
Tell me more about liquid herbal medicines
Liquid herbs are the final product of raw plant material soaked in alcohol and water.  This results in the release of all therapeutic natural compounds that work synergistically in tandem from the herb into the liquid.  With written evidence of herbal remedies dating back thousands of years, the use of liquid herbs and the healing power of nature in your treatment plan is an option for supporting optimal health.
The quality of our "practitioner Only" liquid herbs in Australia is excellent and heavily regulated.
Taking liquid herbs is a popular choice for many patients for several reasons.  Firstly, the liquid herbs are easily absorbed and secondly each herb prescribed is thoughtfully chosen, carefully measured and prepared with your exact requirements in mind.  This means that you may require a low dose of one herb combined with a higher dose of another herb in line with your health challenge.  This personalised treatment is one of the reasons herbal liquid medicines are so effective.
What if I do not like the taste of liquid herbal medicines?
Whilst liquid herbal medicine is certainly an excellent way to personalise treatment, the taste can take time to get used to and some herbs have a stronger, more powerful taste than others.  The good news is that you only ever take a small dose at one time so many people find it easy to manage.  Other people take the herbs with fruit juice and other people simply prefer to take the herbs in supplement form.   Practitioner only supplements are also of a very high standard with many patients preferring this option and this can be discussed in your consultation should herbs be recommended.
Can I take herbal medicines or supplements if I also take pharmaceutical medications?
The answer to this question is Yes you can.  Whilst herbal medicines and supplements are regarded as very gentle and safe, some may have interactions with prescription medications.  As a fully qualified herbalist and naturopath, I am trained to understand these interactions.   This is a key focus throughout the Bachelor of Health Science and industry training.  The patient form provided to you in addition to the initial consultation process are both very thorough to ensure that all interactions are considered.  I will always check any possible interactions before prescribing any herbs, supplements, dietary and lifestyle changes.   In addition, the fact that you have been taking certain medications may contribute towards nutritional deficiencies and this is also carefully considered in your treatment plan and structured dosing plan.
Why don't you advertise testimonials on your website?
Out of respect for the Australian law that governs regulated health, I have made the professional decision not to publish testimonials on my website.  This is because the testimonials represented often only include a narrow selection of patient experiences which in my opinion has the potential to be misleading.  I prefer to rely on referrals from patients that have had a positive experience as opposed to advertising in this manner.
Interested in learning more?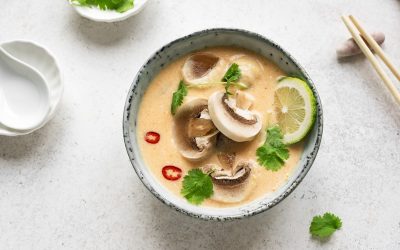 There is something fresh and delicious about Thai food. Lemongrass, Thai Basil, Ginger, Chilli and Garlic in a coconut broth is a tough taste to beat. Having lived in Malaysia for a number of years, I often zipped over to Thailand for the beautiful food...
read more