These guys are right at the top of my list when I speak to clients about their ideal weekly menu. Why are they a favourite of mine? Firstly, I am a big fan of everyone increasing their plant-based proteins and reducing their animal-based protein. Legumes are a wonderful choice here. Secondly, an easy way to improve energy levels throughout the day and avoid the 3pm afternoon slump is to eat protein as part of your breakfast. Legumes are an amazing plant-based protein!
Legumes are a superstar plant food because they are jam packed full of fibre and resistant starch that not only feed your good gut bacteria, but they help maintain stable blood glucose levels, remove excess cholesterol, help reduce your risk of cardiovascular disease and remove nasty toxins. And let us not forget that they are loaded with a powerhouse of important nutrients such as iron, zinc, folate, potassium and more.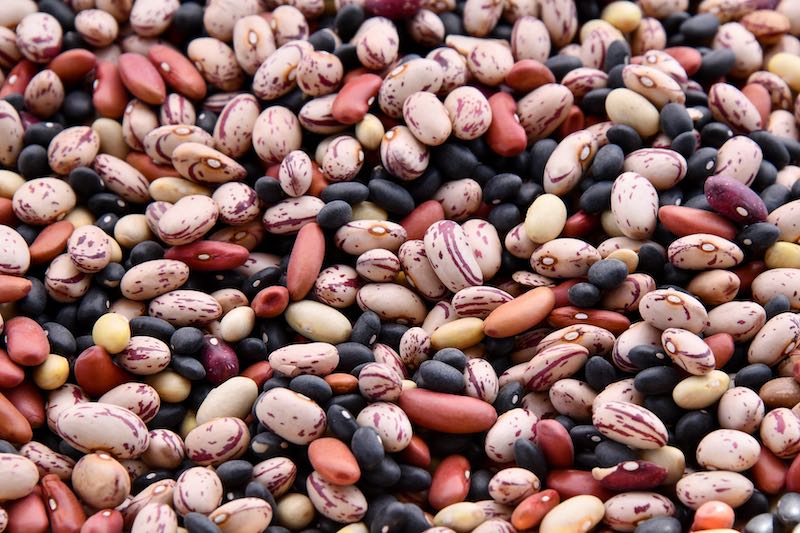 I find that making homemade baked beans on the weekend or a day you have time is the best strategy as they keep well in the fridge for at least 3-4 days. This means they can be quickly heated up when life is busy. Whilst they are great for breakfast either on their own or on a piece of wholegrain toast with a side serve of greens, they are just as yummy for lunch or dinner.
I prefer the use of dry beans which are soaked for at least 8 hours overnight and then rinsed thoroughly before use. This means they are not sitting in a can and soaking them breaks down phytic acid which is the main culprit for gas and gut reactions.
Ingredients
3 cups dry butter, borlotti or cannelloni beans soaked for 8 hours or overnight. Alternatively, use 2 x 400g BPA free can of beans, rinsed and drained.
2 tablespoons cold pressed olive oil
1 large onion, diced finely
3 garlic cloves, chopped finely
2 cans of crushed tomatoes
2 cups of gluten free vegetable stock
1 large red capsicum, sliced
1 large zucchini, diced
1 large carrot, finely diced
1 celery stalk, finely diced
6 fresh basil leaves
1 1/2tsp smoked paprika
1 tsp dried oregano
1 tsp cumin powder
1 tsp coriander powder
1 tablespoon Maple syrup
1 cup of baby spinach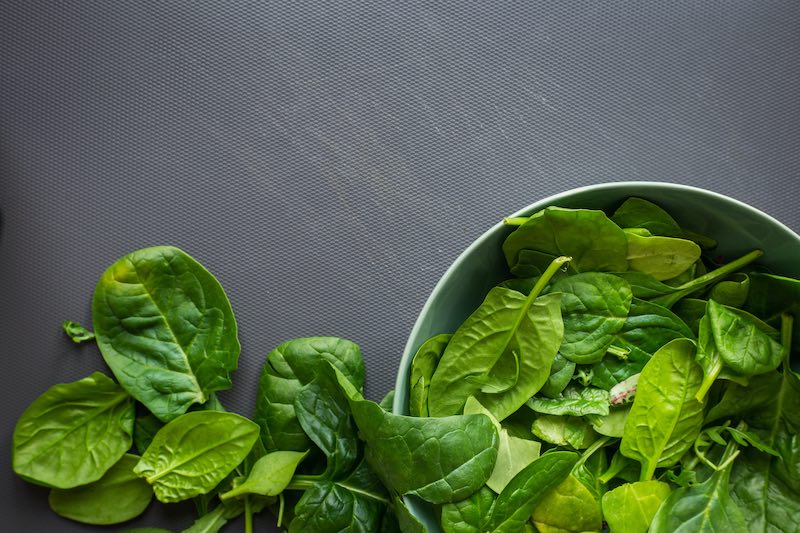 Instructions
Pre-soak dry beans in water: Cover in 5 cms of water and soak in the fridge overnight or for 8 hours.
Drain the beans and place in a medium pot and cover with 5cm of water. Bring to a boil then reduce to a low simmer and cook for about an hour. Test to check if they are tender enough to eat. The fresher they are the less time they take so look at the use-by date
Heat up olive oil in a separate fry pan and add garlic, onion, celery and carrot. Cook for about 10 -15 minutes on medium heat until the carrot and celery are tender.
Add capsicum and zucchini and continue to cook for several minutes.
Add all spices and cook for a few minutes. Now add basil, tomatoes, maple syrup, stock and beans and cook for 30-40 minutes.
Just before serving, gently stir in the baby spinach. I then add a coconut cheese that tastes like parmesan. Alternatively, you can add real parmesan or some goat or sheep feta. A dollop of mashed avocado is also nice as a side dish. I find you do not need toast with this wholesome dish; however, a slice of wholegrain toast makes a delicious accompaniment.
________________________________________________________