I remember the horror that I felt when I first came to the terrifying realisation that I was intolerant to both gluten and dairy.  For many years and before my life as a naturopath, my favourite eating experiences consisted of a cheese platter and a bowl of wonderful full dairy milk ice cream.  Sadly, the ingredients in these foods gave me symptoms that plagued me since childhood including post nasal drip, daily throat clearing, digestive issues and hideous fatigue so I made it my mission to find some formidable substitutes.  I simply could not live my life without ice cream!
With that in mind, I welcome you to a fabulously sweet and creamy vegan ice cream substitute. Now whilst this is jam packed full of natural ingredients, it is still a treat so once a week would be my recommendation for fulfilling the demands of your sweet tooth.
Personally, I love the combined flavour of peanut butter and banana and when combined with coconut cream, vanilla, a few fresh dates, a touch of sea salt and some added extras………well, you can judge for yourself.
So why is this ice cream a great option when compared to shop bought varieties? Firstly, it is refined sugar free, plant-based, allergy-friendly, gluten-free, dairy-free and only takes a few minutes to make.
All you need is a blender and you are ready to go. I only use organic products in all of my recipes and this is no different. If it lasts long enough to store in the freezer, it keeps for about a week.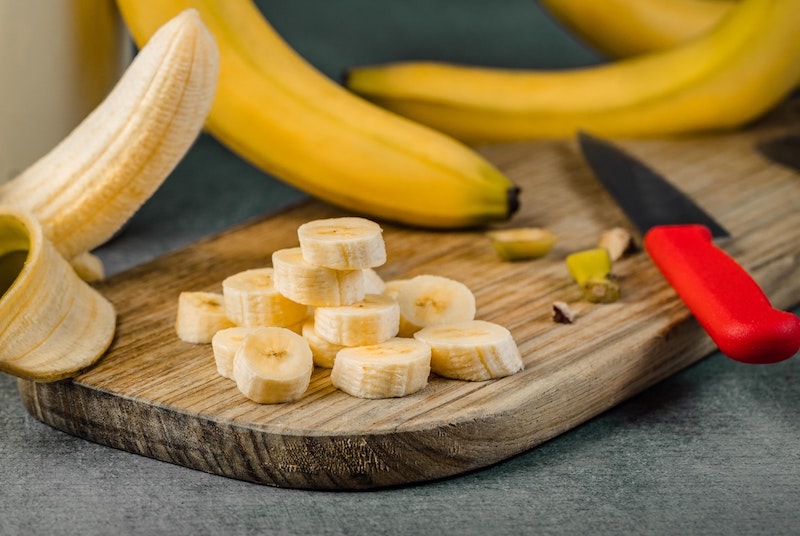 Ingredients
3 ripe frozen bananas, sliced
½ cup of crunchy peanut butter or hazelnut butter
¼ cup of maple syrup
¼ cup of full fat coconut cream
1 teaspoon of vanilla extract
2 dates finely chopped
Additional ¼ cup of Pana Organic Hazelnut & Chocolate spread or ¼ cup of extra peanut butter
Instructions
Place your sliced frozen banana pieces in your blender and blend a little before adding the coconut cream, peanut butter, vanilla extract, maple syrup and dates.
Blend until smooth and pour half of the mix into a freezer friendly container.
Place dollops of Pana spread or the extra peanut butter over this layer and then pour the remaining ice cream mix over the top and mix with a knife or spoon to create some swirls.
Place your ice cream in the freezer for 3 to 4 hours or until frozen.
When ready to devour this treat, allow it to thaw for 5-10 minutes before scooping it into your gluten free cone or bowl.
You can also make this your own by adding chocolate chips or chopped nuts once you get the hang of the recipe.
Bon appétit!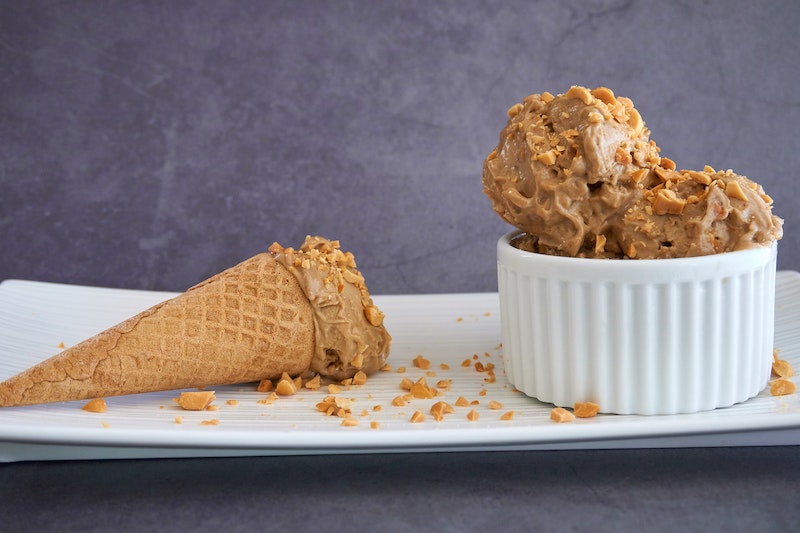 ________________________________________________________