Going gluten free was initially quite traumatic in the early days for me when quality gluten free products were rarely available. All I saw was the endless list of things I had to give up. Now, it is so easy to substitute a favourite ingredient for a gluten free version and enjoy the meals that you love.
I simply adore a good spaghetti and whilst I don't eat a lot of prawns, when I go to my local organic farmers markets, I occasionally like to stock up on some wild caught, sustainable fresh prawns and make myself a tasty, gluten and dairy free pasta. This is often a stay-at-home weekend dish for me. Paired with a crisp glass of preservative free white wine and I am in heaven. Yes, I react to the preservatives in wine too! But there are some fabulous preservative free options.
This pasta is also for the time poor amongst you and what I love about this dish is the simple list of ingredients which is chilli, garlic, lemon juice, olive oil, a splash of white wine, parsley, and king prawns. I love the taste that these simple ingredients produce when they come together.
I use a quinoa and rice spaghetti from Ceres that tastes just like normal spaghetti and no-one in my house knows the difference. It is dairy free also which means that many of you can have a beautiful pasta dish without having to deal with the consequences. Eliminating dairy is something many people have to do especially if they suffer with allergies, eczema, acne, or digestive issues so this is a party pleaser dish with many of my clients.
If you don't like prawns, you can substitute with a wild smoked trout or just experiment with that ingredient as the base recipe could be nice for a range of protein options.
This spaghetti recipe serves good portions for 2 people with some left over if you can help yourself.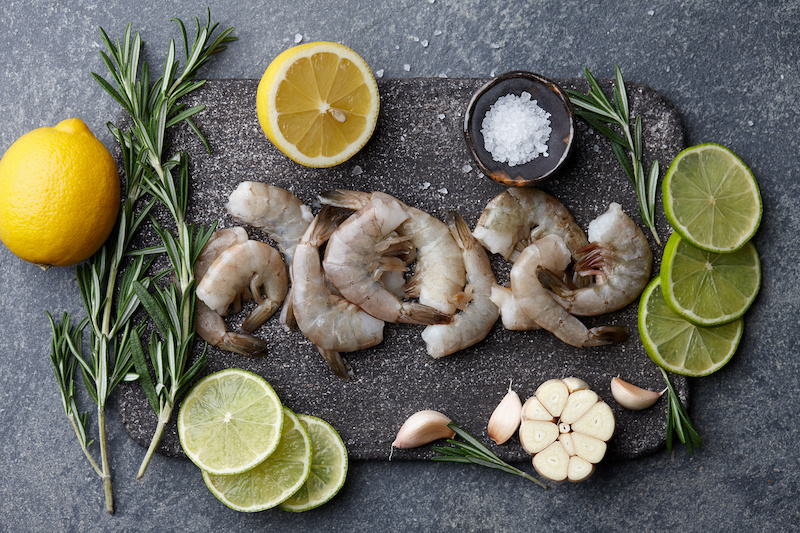 Ingredients
1 x 250g packet of Ceres Organics Quinoa Rice Spaghetti
220 grams of raw, peeled King prawns
⅓ cup of cold pressed organic olive oil
6 garlic cloves, thinly sliced
4 spring onions, trimmed and thinly sliced
1 ½ teaspoons grated lemon rind
2 teaspoons lemon juice
1 fresh long red chilli, deseeded and thinly diced or 1 ½ tsp dried red chilli flakes
¼ cup of white wine
¼ cup chopped parsley
Ground pepper to taste
Instructions
Bring a large saucepan of water to the boil and add your spaghetti, cook in line with packet instructions until al dente.
Heat 3 tablespoons of your olive oil to medium heat in a large frypan.
Add garlic, spring onion, chilli, lemon zest and cook for a minute or so until aromatic.
Add the prawns and cook for a few minutes until cooked through, stirring occasionally.
Add the wine and simmer until wine has dissolved by half.
Add the parsley and stir through.
Add the prawn mix to your strained, hot spaghetti and stir through your remaining olive oil and lemon juice.
Toss well and serve with cracked pepper and devour!
________________________________________________________