Filling your week with nutritious meals can sometimes be quite a strategic exercise when one wants to incorporate a range of healthy foods, different protein sources, good fats and a diversity of vegetables and plant-based nutrients.
A tasty frittata can tick many boxes.
Eggs are a highly nutritious whole food and can be a wonderful option for individuals wanting to reduce meat products in their diet. But be aware that if improving the welfare of chickens and your own health is a consideration for you, buying organic eggs is critical.
Free Range doesn't quite cut the mustard and whilst free range chickens have some access to the outdoors, the amount they can roam outside varies greatly on different farms.
And it doesn't stop there – there are no dietary protocols required for the free-range chicken market and they can be fed exactly what battery hens are fed which often includes chemicals and antibiotics. This is where health damaging factors come into play for you, so buyer beware and educate yourself on where your eggs come from.
So why do I prefer organic eggs?
To me it is not just a preference for my clients it is essential to only eat organic eggs and let me explain why.
Organic eggs are from organic farms where owners must abide by protocols about what chickens eat and chickens must be fed pure, chemical free feeds meaning no animal by products such as ground bones.  To be officially recognized as an organic farm, these rules are very strict.
So let me reiterate that Australian Certified Organic means free from chemical pesticides, growth promoting compounds, herbicide, and antibiotics.
As a naturopath, supporting my clients to avoid foods full of these things is paramount so please eat organic eggs.
Organic farms also require chickens to spend a fair amount of quality time outdoors however again, each farm is different, and I always recommend you do your homework to investigate the size of the barns and outside areas of specific farms. We all have a responsibility so do a little research.
Anyway, I will get off my soap box now and talk about the health benefits of eating organic eggs.
I will also say that the number of eggs I recommend is usually around 6 a week for most people however each person is unique depending on their specific circumstances.
Eggs are a wonderful source of Protein
Eggs are a 'complete protein'. This means that they contain all the essential amino acids needed for a healthy body to function optimally.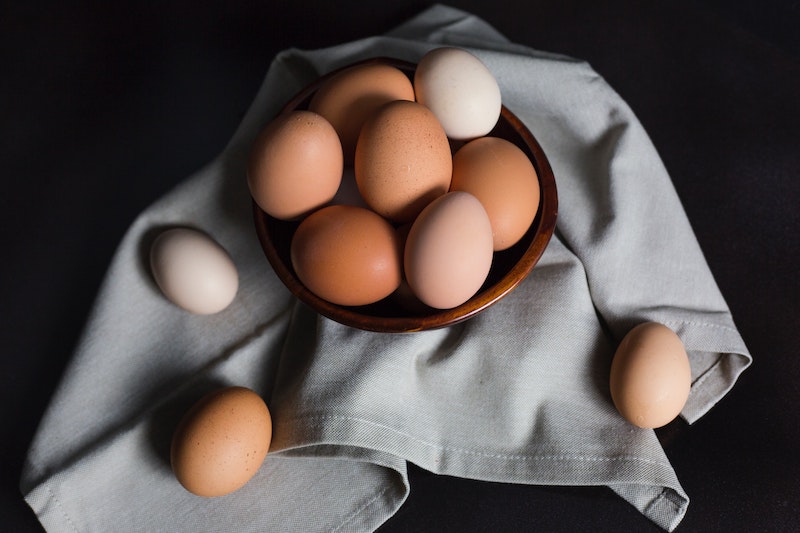 Healthy Fat
Eggs are an excellent source of omega 3 fatty acids with more saturated than unsaturated fat.
Rich source of Vitamins and Minerals
Eggs are a powerhouse of vitamins and minerals including selenium, folate, Vitamin B5, B12, Vitamin A, Vitamin E, Vitamin D, zinc, iodine, calcium and more.
Antioxidants
Eggs contain lutein and zeaxanthin which are powerful antioxidants for disease prevention and eye health.
This recipe also contains organic silverbeet which is one of my favourite superstar vegetables. With science telling us that it should be put on the pedestal for its high levels of vitamins and minerals including A, K and C, potassium, zinc, manganese, and iron.
This recipe lasts a few days in the fridge and can be taken to work cold and is lovely when combined with a yummy side salad.
Now, let's get cooking shall we.
Ingredients:
olive oil, 1 tablespoon
2 medium onions, finely chopped
2 garlic cloves, finely chopped
1 heaped teaspoon of coconut sugar
1 large bunch of silverbeet
6 eggs, lightly beaten
½ cup sheep fetta, crumbled or broken up
Pepper to taste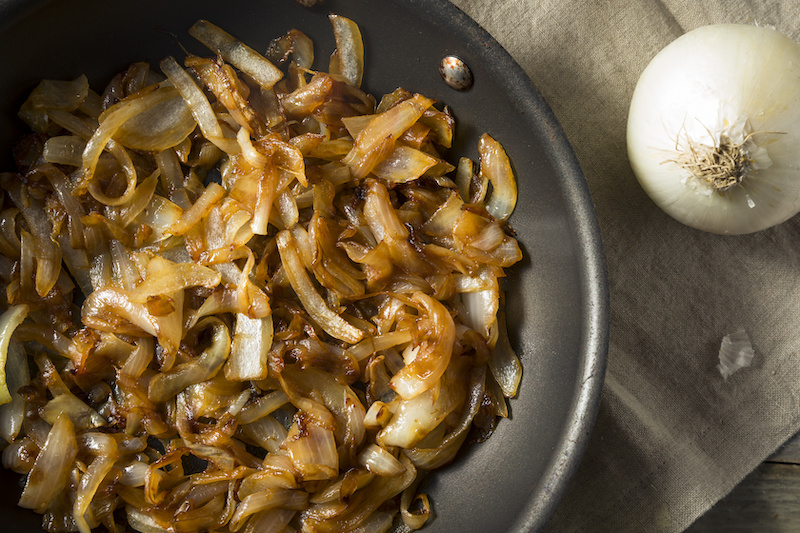 Instructions:
Heat the olive oil in a fry pan and add your onion and garlic and cook until the onion softens.
Sprinkle the coconut sugar on onion mix, stir well, turn down heat and cook for 15 minutes or until onions shrink and caramelise. Set aside to cool a little.
Meanwhile, whilst onions are cooking place your silverbeet in a steamer and steam for 5 minutes once the water has already boiled.
Slice silver beet roughly and set aside to cool a little.
Preheat your oven to 200˚C.
In a medium sized bowl add your eggs and whisk.
Add the feta cheese, pepper, slightly cooled silverbeet and onion mix and combine well.
Place baking powder over the bottom of your choice of baking dish. I use a square cake tin. If you have any mix left-over it also works well in muffin tins but takes less time to cook.
Now pour your egg mix into your baking dish and bake for 25 minutes or until the centre of your frittata is firm. I find each oven is different. Let sit for 5 minutes and enjoy.
________________________________________________________