Capsicums are one of my absolute favourite vegetables and I adore them baked in the oven as they are so beautifully sweet and tasty. They are rich in antioxidants and anti-inflammatory nutrients and high in Vitamin C.
Quinoa, a type of pseudo-grain (it is a seed, but eaten like a grain), is a wonderful vegan protein source, particularly because it has a good balance of essential amino acids including lysine, tryptophan, and cysteine. Quinoa is rich in B vitamins, as well as vitamin C, vitamin E and antioxidants. Quinoa also contains important minerals like calcium, magnesium, iron, potassium, and zinc with wonderful anti-inflammatory qualities.
Pronounced "keen-wa", Quinoa is an ancient grain originating from South America and was a staple of the Incas. Quinoa has the highest protein content of any grain and is gluten-free, making it suitable for coeliacs and for the many people who suffer from non-coeliac gluten sensitivity.
Black beans are also another superstar plant protein, and it is important not to forget eating protein with plant-based meals. Whilst each type of legume has its own unique nutritional profile, they contain similar macro – and micronutrients. Legumes are generally made up of 15-30% protein, and contain fibre, minerals such as calcium, zinc and selenium, and vitamins, particularly B vitamins.
As many of my clients are making a conscious effort to add more plant-based meals to their menu at home, this recipe came about as a meat replacement option that the whole family will enjoy.
As always, it is a simple dish as being "time poor" is an epidemic in my world and most of my clients. In honor of the time poor amongst you, preparation time is 10-15 minutes, and this dish has been made to feed two people for a main meal plus we then take the leftovers for lunch the next day.
If you have smaller capsicums, then you can make more.
From lots of attempts at perfecting this dish, the trick to making great stuffed capsicums is pre-roasting them so they caramelize and are more tender.
Ingredients
2 large red capsicums, halved between stem and base; seeds removed
⅓ cup of uncooked quinoa
⅔ cup of vegetable stock
2 tablespoons of olive oil
Olive oil spray
1 brown onion, finely diced
3 garlic cloves finely diced
1 cup of cherry tomatoes, diced
¾ tsp ground cumin
½ tsp chilli powder
½ tsp paprika
400 gram can of black beans, rinsed and drained
¾ cup of defrosted corn kernels
½ cup of grated cheese (optional) plus extra for top. I use lactose free here
1 small avocado
Juice of half a lime
2 tbs fresh coriander, finely diced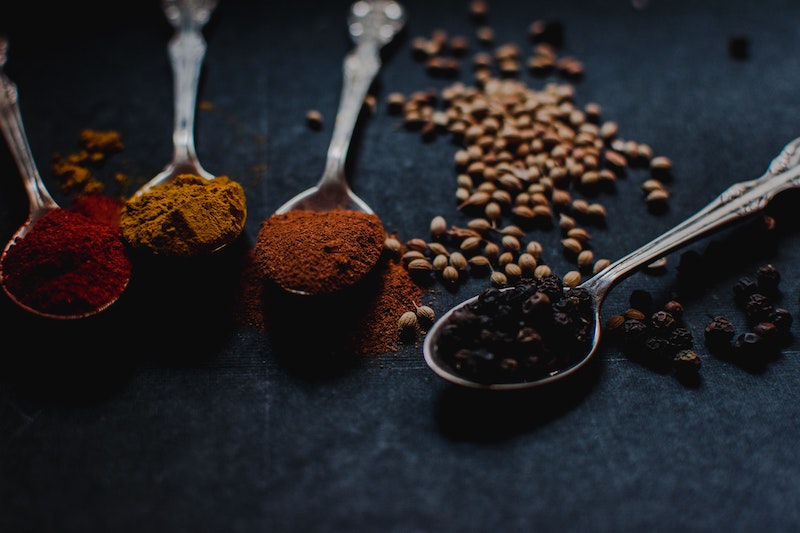 Instructions
Preheat your oven to 180°C fan forced.
Place your halved capsicums in a large baking dish that has been lined with baking paper.
Spray lightly all over with olive oil spray and bake them for 20 minutes or until softer and you can see them start to caramelize on the outside. Set aside but keep the oven on.
Combine the vegetable stock and quinoa and bring to the boil. Turn to a simmer, remove the lid, and cook until all the stock has been absorbed. Then take off the heat, place lid back on saucepan and let it steam for 5 minutes.
Whilst your quinoa is cooking you can prepare your filling. You can even prepare the filling in advance if that makes life easier. So, in a large saucepan, add your olive oil, garlic and onion and cook for approximately 5-10 minutes or until the onions are nice and tender on medium heat.
Add the cumin, paprika and chilli and stir frequently until fragrant.
Now it is time to add the black beans, corn kernels and cherry tomatoes and cook for 5 minutes before adding the cooked quinoa.
Leave the baked capsicums and bean mix to cool a little so stuffing them doesn't burn your fingers and then add 1 tablespoon of coriander, a squeeze of lime and your grated cheese if adding and mix well. Stir in a squeeze of lime and keep the rest for the avocado mash side dish.
To stuff your capsicums, fill with the bean & quinoa mix to the top, add some grated cheeses on the top and continue baking for 20 – 30 minutes.
Whilst they are baking nicely, mash your avocado with the lime juice and remaining coriander and a touch of pepper for your side dish and when they are ready, serve and enjoy.
For maximizing the taste of this dish, the side dish of mashed avocado is a must and really adds to the yumminess of this meal so don't forget it.
Important note:
Remember that plant-based proteins should not be forgotten. Protein makes up the building blocks of our bodies and when choosing vegetarian options, always ask yourself what your protein is going to be. For more support on this refer to my blog titled "plant-based proteins for meat free meals. You can find the blog here.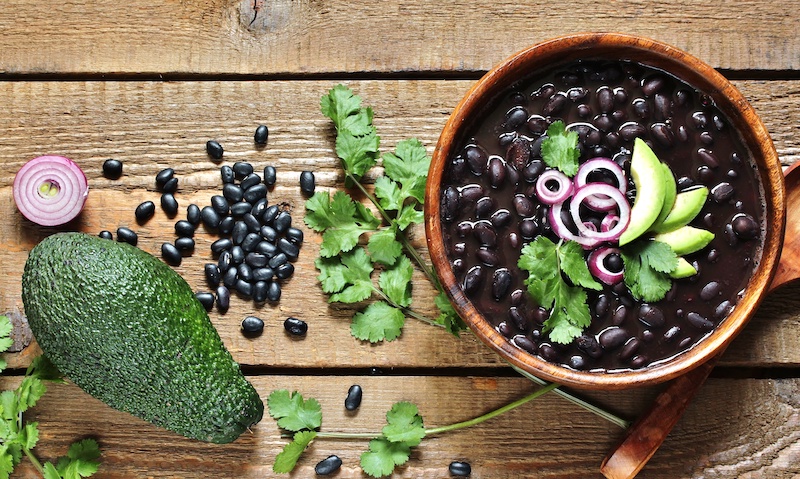 ________________________________________________________