The concept of "Meat Free Mondays" is something that has been gaining traction in recent years, often for the environmental benefits of reducing our overall meat consumption. But how does reducing meat intake impact on our health? Well, the research says that eating meat less frequently and replacing some of our meat with healthy plant-based protein can be very beneficial indeed.
Plant Protein VS Animal Protein
Although red meat is an excellent source of protein, iron and other micronutrients, high consumption of red meat can be less than ideal for our health. In fact, long term high consumption of red meat places us at higher risk of health problems like diabetes, cardiovascular disease and even cancer. Studies have shown that diets that are higher in vegetarian foods and lower in meat intake (such as the "flexitarian" diet) may be beneficial for blood pressure, reducing the risk of type 2 diabetes, and may even be helpful for gastrointestinal conditions such as Crohn's disease.
The good news is that we don't need to ditch meat entirely in order to gain the benefits of plant-based protein foods. Swapping even just a couple of your meat-based meals for plant-based alternatives can see you reaping the benefits and help you to achieve your health goals.
In this blog post, we take a look at some of the major vegan protein sources and their health benefits, along with ideas for incorporating them into your diet.
Lentils
Lentils are a food that many people shy away from, but they are an excellent plant-based protein source that lend themselves to many different styles of cuisine. In addition to packing a whopping 25% protein (around 18g of protein per cup), lentils also contain iron, potassium, manganese, zinc, B vitamins, antioxidants, and dietary fibre. Studies have shown lentils to have a number of health-boosting properties and can help reduce the risk of diabetes and high blood pressure. There are several different types of lentils available – brown and red lentils are two of the most common types, however French green lentils are also often readily available in supermarkets and health food stores.
How to add lentils to your diet:
Add to soups and stews – lentils go wonderfully in slow cooker vegetable stews
Use as the base protein source for curries – dahl is a wonderful, warming curry that can be enjoyed year-round
Use to make veggie patties
Use in place of minced meat for pasta dishes such as bolognaise, or to make vegetarian "rissoles"
An important note about lentils, chickpeas and other legumes: It is important to make sure you thoroughly rinse lentils and other legumes before eating them, as they are naturally coated by "anti-nutrients" called lectins. These lectins are naturally occurring compounds that act as a defence mechanism to reduce digestion of the legumes (which are seeds), helping to ensure that the legume is still able to produce a new plant, even after it has been eaten! Although not nearly as dangerous as they sound, lectins from unwashed lentils can cause mild gastric upset for some people, but thoroughly rinsing lentils before cooking can easily avoid this issue. Simply rinse the lentils thoroughly in running water in a sieve until the water runs clear and there is no more "foam" being produced, and then cook as per the packet instructions. If you choose to use canned lentils or other legumes, it is still important to rinse them thoroughly in a sieve before eating or cooking with them.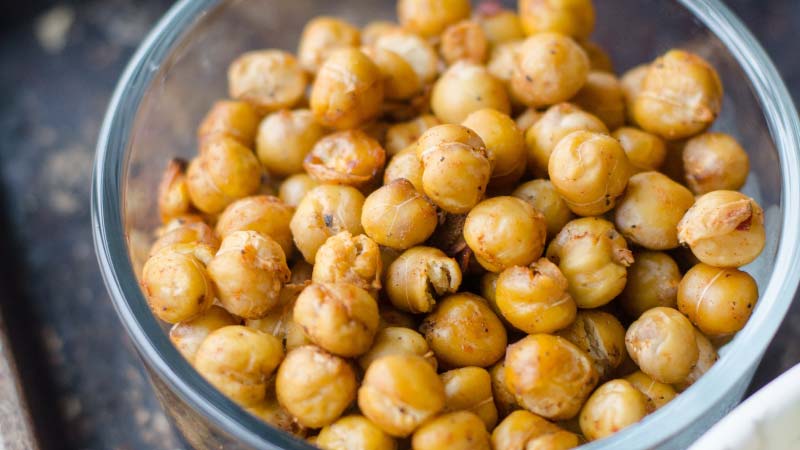 Chickpeas and Beans
Chickpeas and beans, like lentils, fall under the category of "legumes". Whilst each type of bean has its own unique nutritional profile, they contain similar macro- and micronutrients. Legumes are generally made up of 15-30% protein, and also contain fibre, minerals such as calcium, zinc and selenium, and vitamins, particularly B vitamins.
How to add chickpeas and beans into your diet:
As with lentils, chickpeas and beans can be added to soups, stews and curries
For fussy kids (and adults), hommus can be a great way to incorporate chickpeas into your diet. Use hommus as a dip with carrot and cucumber sticks, or as a spread on sandwiches
Beans such as black beans and kidney beans go well in Mexican dishes like chilli con carne, or in burritos and nachos
Use chickpeas in salads – they are delicious alongside roasted pumpkin, spinach, red onion and a little balsamic vinaigrette
Roasted chickpeas also make a delicious snack
Cooked and pureed beans can be made into delicious veggie patties for lunches and dinners – serve with salad or other vegetable side dishes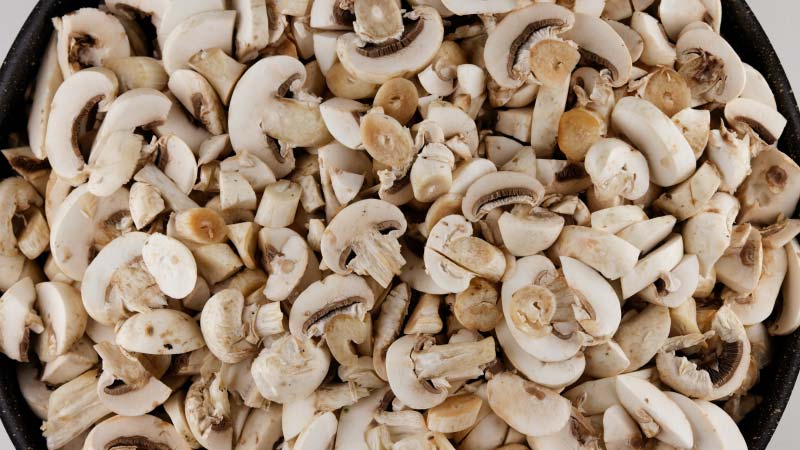 Mushrooms
Mushrooms are another great option for plant-based protein that many people may overlook. In addition to being an excellent source of protein, mushrooms also provide us with health-promoting fibre, as well as vitamins and minerals including B vitamins and potassium. They are also an excellent source of antioxidants such as glutathione, which is important for liver health. Mushrooms have been shown to be beneficial for those with diabetes and cardiovascular conditions such as high blood pressure.
How to add mushrooms into your diet:
Try grilling a portobello mushroom to have as a "mushroom steak", or to use in place of a meat patty on a homemade burger
Button mushrooms cooked in garlic make a wonderful breakfast – combine with wilted spinach, grilled tomato, and a slice of toasted sourdough with some avocado on top for a balanced meal
Finely diced mushrooms can be used in place of minced meat in a wide variety of meals, such as bolognaise, chilli con carne, and anywhere else you might use minced meat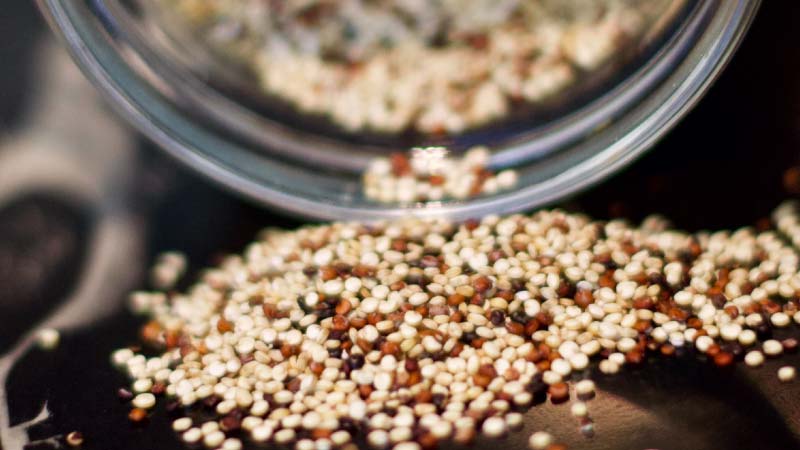 Quinoa
Quinoa, a type of pseudo-grain (it is actually a seed, but eaten like a grain), is a wonderful vegan protein source, particularly because it has a good balance of essential amino acids including lysine, tryptophan and cysteine. Quinoa is rich in B vitamins, as well as vitamin C, vitamin E and antioxidants. Quinoa also contains important minerals like calcium, magnesium, iron, potassium and zinc.
Adding quinoa into your diet:
Use in place of other grains like rice for a more protein rich side. Alternatively, mix quinoa and brown rice together
Add to summer salads
Use quinoa or quinoa flakes as a base for porridge, or combine with oats, and top with nuts, berries, and coconut yoghurt
Add into your bean mixture for making veggie patties, for added texture
Cook with finely diced tomatoes, zucchini, and plenty of herbs, and use the mixture to make stuffed capsicums
 An important note about preparing quinoa: As with legumes, it is important to thoroughly rinse quinoa before cooking to remove the protective "anti-nutrients" that prevent digestion. Thoroughly rinse in running water in a sieve until the water runs clear and is no longer foaming, then cook as per packet instructions.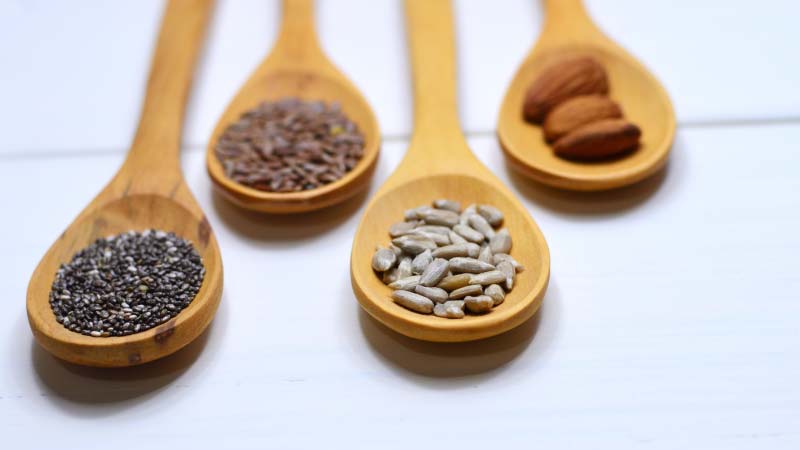 Nuts and Seeds
Nuts and seeds are often thought of as a good source of healthy fats, but they are also a great way to boost your plant-based protein intake, too. The exact nutritional composition of individual nuts and seeds varies, but they generally contain protein, healthy fats, fibre, antioxidants, vitamin E, vitamin K, and minerals such as selenium and magnesium. Types of nuts include almonds, cashews, Brazil nuts, walnuts, pistachios, macadamias and hazelnuts. Types of seeds include chia, sunflower, pumpkin, hemp, sesame and flax seeds. It's a good idea to eat a variety of different nuts and seeds to help maximise your nutritional intake. Including nuts and seeds in your diet can help to improve blood glucose control, prevent insulin resistance, and improve cholesterol levels, too. It's also important to remember that nuts and seeds are nutrient dense and high calorie foods, meaning a small serve goes a long way.
How to add nuts and seeds into your diet:
Sprinkle some nuts and seeds on top of yoghurt
Mix into smoothies or add on top for some extra crunch
Add nuts into your salads
Nuts such as walnuts and cashews taste great in stir fry
Dip sliced apple or banana in almond butter for a healthy, protein-rich treat
Soak chia seeds in water to make your own chia pudding
Add sunflower and pumpkin seeds to homemade pizzas (it's delicious!)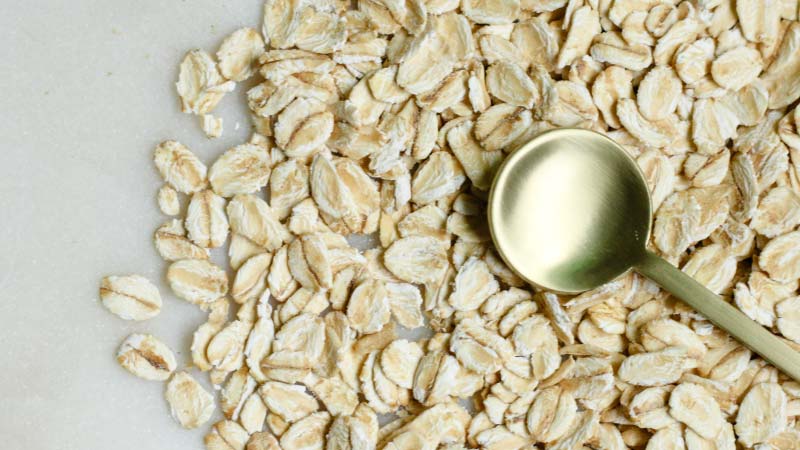 Oats
Oats are a valuable protein source, and also contain fibre, B vitamins and healthy fats. Oats also contain beta-glucan, a specific type of fibre that has been found to help reduce blood glucose, high blood pressure and cholesterol levels. Long-term consumption of oats has even been shown to be beneficial for those with certain gastrointestinal conditions, such as IBS and ulcerative colitis.
How to add oats into your diet:
Oats are most popularly used as a breakfast porridge – try combining porridge with seasonal fruit, coconut yoghurt and nuts and seeds for a balanced, nutrient dense meal
Oats can be used as the base for your own toasted muesli – combine with your choice of different nuts and seeds, mix with a small amount of coconut oil and honey and toast in the oven until golden. This is an easy way to make a delicious muesli that is cheaper and lower in sugar than commercially available mueslis
Oats can also be used in baking– simply blitz rolled oats in the blender and use in place of conventional wheat flour
To find out more about how to incorporate plant-based proteins into your diet and help take control of your health, please book an appointment.
References
de Souza, R. G. M., Schinaglia, R. M., Pimentel, G. D., & Mota, J. F. (2017). Nuts and human health outcomes: A systematic review. Nutrients, 9(1311). https://doi.org/10.3390/nu9121311
Derbyshire, E. J. (2017). Flexitarian diets and health: A review of the evidence-based literature. Frontiers in Nutrition. https://doi.org/10.3389/fnut.2016.00055
Hall, C., Hillen, C., & Garden Robinson, J. (2017). Composition, nutritional value, and health benefits of pulses. Cereal Chemisty, 94(1), 11–31.
Kalaras, M. D., Richie, J. P., Calcagnotto, A., & Beelman, R. B. (2017). Mushrooms: A rich source of the antioxidants ergothioneine and glutathione. Food Chemistry, 233, 429–433.
Martinez-Villaluenga, C., & Penas, E. (2017). Health benefits of oat: Current evidence and molecular mechanisms. Current Opinion in Food Science, 14, 26–31.
Roncero-Ramos, I., & Delgado-Andrade, C. (2017). The beneficial role of edible mushrooms in human health. Current Opinion in Food Science, 14, 122–128.
Tang, R., & Tsao, R. (2017). Phytochemicals in quinoa and amaranth grains and their antioxidant, anti-inflammatory, and potential health beneficial effects: A review. Molecular Nutrition and Food Research, 61(7). https://doi.org/10.1002/mnfr.201600767′
Vilcacundo, R., & Hernandez-Ledesma, B. (2017). Nutritional and biological value of quinoa (Chenopodium quinoa Willd.). Current Opinion in Food Science, 14.
________________________________________________________